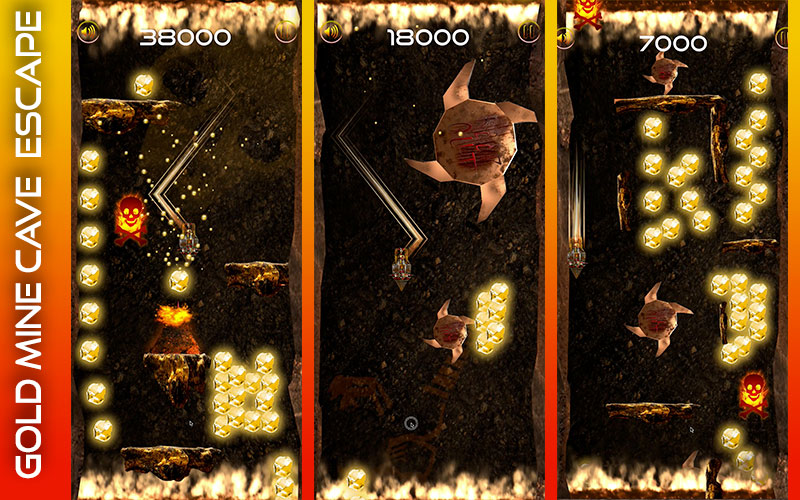 An underground mine exploration reveals a dungeon full of gold, gems, and treasures but also dangerous obstacles. Can you collect the gems and escape the dark mines?
– You are an ambitious treasure-miner, the modern day Monty Python.
– Collect valuable gems, gold nuggets, and treasures hidden within the tunnels beneath the ground while avoiding the traps and dangers the lurk beneath
– Collect as many gems as you can and earn points. Challenge your friends to see who can get the highest score!
– Use your double-jump ability traverse the subterranean landscape
Features:
– Hyper-realistic graphics show a surreal and exciting underground world
– Endless and infinite runner game; get the highest score
– Classic platform game format in an heavy jumping game in a 2D side-scroller
– Casual yet exciting game play
– Designed exclusively for iOS
– New game for 2021
If you enjoy Temple Run, Super Mario, Minecraft, and collecting treasure, this game is the perfect combo for you!
Gold Mine Cave Escape by Hero Rocket Games is now available for iOS on the App Store